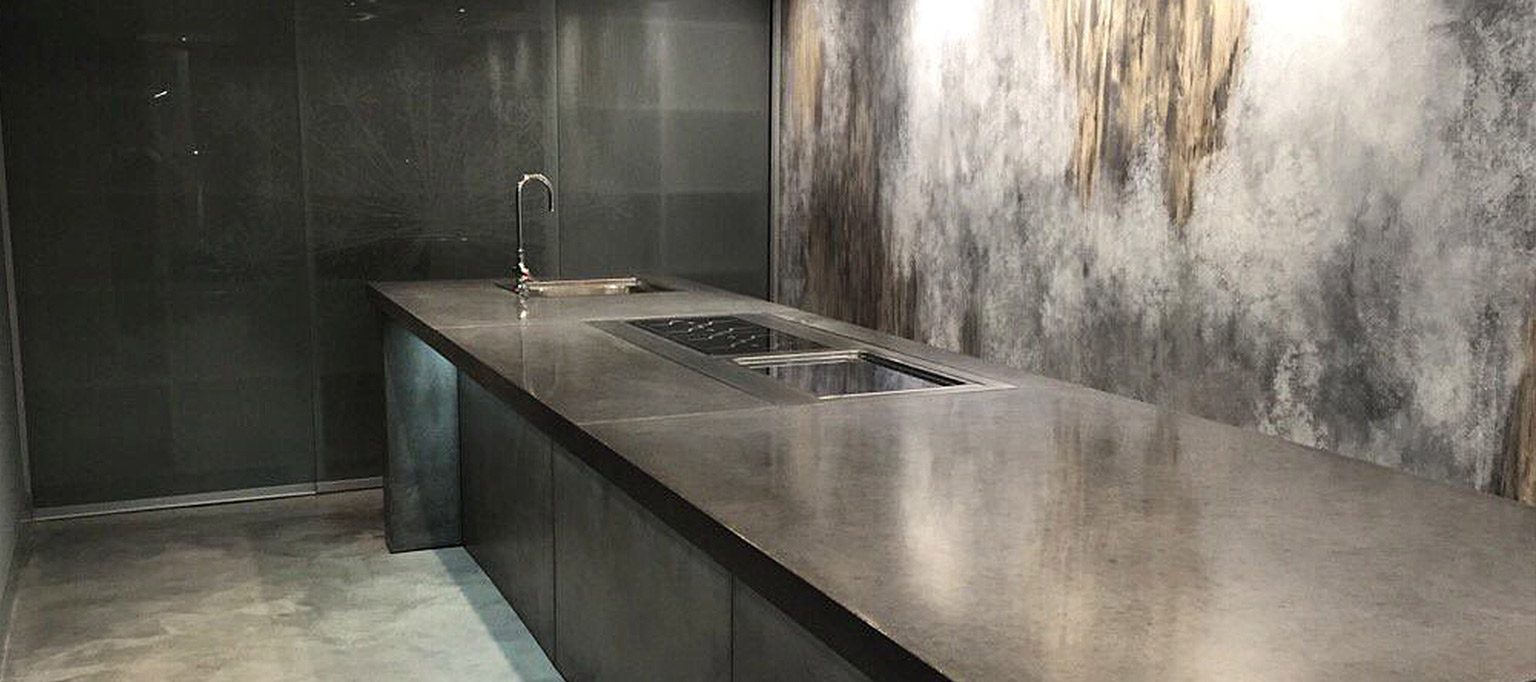 Client: Simon Rogan
Location: Cartmel
Relax into your seat, sit at the chefs table at the recently refurbished Aulis at L'Enclume. The new Aulis at L'Enclume, set in a magical Cumbrian hideaway is to be the most hi-tech cooking facility in the country. Here you will experience an array of nature inspired dishes, that will allow you to truly see and taste L'Enclume's innovative and exceptional culinary creations.
'Ingredients that change with the seasons inspire my menu development and ensure a truly traceable dining experience' – Simon Rogan.
applicArt worked closely with the design team, who provided an image of exactly what they wanted for the wall. Using their idea and the skills of our experienced applicators we re-created that image direct on to the whole wall.
A mix of various materials and colours were used to create this unique and bespoke finish. For the floor area we applied micro cement, all areas were sealed with anti-stain protection.
All involved were very happy with the final look of the room, we feel this natural rustic design partners well with Simon Rogan's style of culinary delights, bringing the outdoors in and on to your plate.