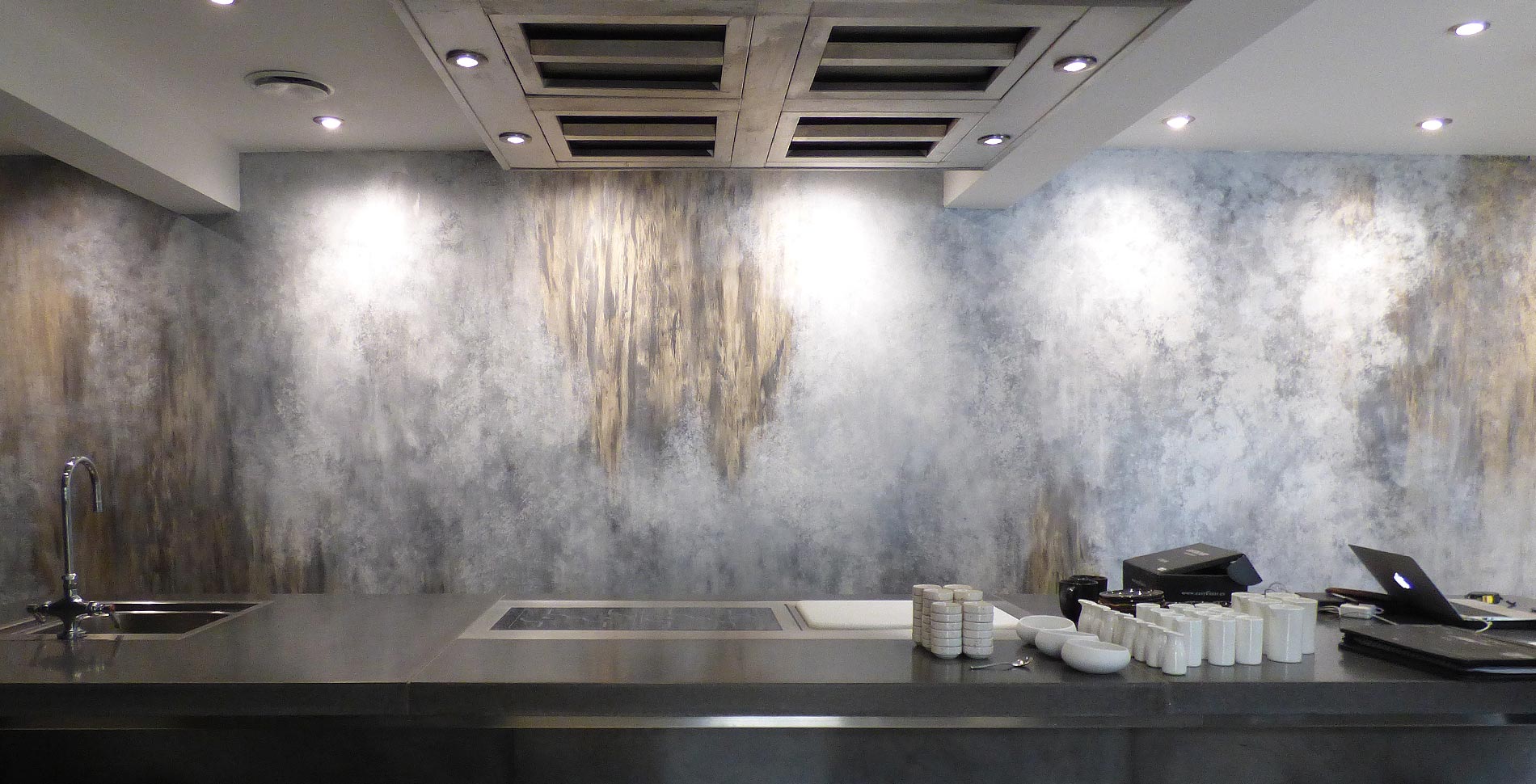 The many misconceptions of Polished Plaster
The many misconceptions of polished plaster
Polished Plaster is often misconceived and mistaken by its benefits and uses. Lots of people have some thoughts about it that aren't true and we wanted to clear things up in this blog. Here are some false statements about Polished Plaster and why they aren't true.
"Polished Plaster is too expensive"
The truth behind this statement is that Venetian Plaster is more expensive than a painted finish, but unlike where paint needs to be re-applied every couple of years, the Venetian Plaster is a lifelong finish. The material comes with the benefit that it is naturally resistant to mould and very strong meaning it is unlikely to crack like a normal concrete.
Polished Plaster is 'tacky'
We have read and heard that some people find Polished Plaster to be 'tacky' and unkempt. At applicArt, we stock 18 products that are all different to each other. They all have unique looks and textures that can be used in all areas of a house or commercial building's, such as restaurants, bars, office space and even swimming pools. Some of our modern styles are below.
Polished Plaster can't be used in wet areas
With some of our Polished Plaster products like Stucco Veneziano, this statement is true. The most popular product used in wet areas is micro cement, which technically isn't a polished plaster, however, materials such as Marmorino Venezia Travertino, Marmorino Venezia and Marmorino Naturale can all be used in wet areas like showers, spas and pools. Micro Cement, Marmorino, Metallique and Micro Oxide can be used in wet areas like showers, spas and pools.
Can I apply Polished Plaster myself?
This can be true but just with all things if you want the job done right you hire a professional. Applying Polished Plaster is a technical process and takes a lot of skill to get a great finish. Especially with some of our textured and veined products, mastering the art of handling the trowel is a task in itself! If Polished Plaster interests you and you would like to learn how to master the trade, we have a training course that can help you. You can find out this here.
Polished Plaster is only for walls
This is a common misconception as people don't think that Polished Plaster is strong enough for floors. Products from the Marmorino range have worked great on floors in various areas; including wet rooms, pool areas and kitchens. Another material greatly used on floors is micro cement. Micro Cement has also been tested in high traffic areas where it performs very well.
The styles are limited with Polished Plaster
Polished Plaster has been around for hundreds of years and people still think that there is only one style. At applicArt, we have 18 different products all with unique colours, textures and benefits. The range you have with polished plaster is endless, with the ability to imitate concrete or even rusted metal.
So now you know the truth behind Polished Plaster and some of its great benefits. If you would like some more information on how our products can be used, have a look at our projects section.